Welcome To Our Home
If you are seeking lower energy bills, low-cost home repair services, volunteer opportunities, affordable housing, or free classes on home maintenance and First-Time Home Buyers Education, Project Home has something for you. See if you can receive, or help provide, warmer winters and cooler summers for those in need in our community.
Call us at (608) 246-3737 or fill out our Program Interest Form to find out more.
Did you know that Project Home can work on your home regardless of your income? When it comes to saving energy, no one knows more than our highly trained auditors and skilled crews. We have been improving the comfort and energy efficiency of homes for over 38 years.
Whether you are interested in an energy assessment, professionally installed insulation, or working with the Green Madison or Focus on Energy's Home Performance programs, Project Home can help.
Check out this TV commercial (courtesy NBC15) or click here for more information.
______________________
______________________
Office Hours: Mon. - Fri. 8:00 am - 4:30 pm
News & Announcements
Mon 2/2/15 (7 to 8pm) @projecthomewi will host its 3rd Access Hr on @WORTnews! Listen on 89.9FM or at

http://t.co/n3cbvcwK0I

#communityradio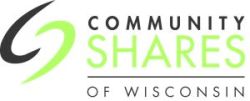 Have your heard of THE BIG SHARE? As a proud member of Community Shares of Wisconsin, we are happy to participate in this online day of giving! Click the logo for more info.
Mon. 2/2/15, we will host our 3rd annual Access Hour on WORT 89.9FM CLICK HERE to listen to our show from 2014.
2014 Hammer with a Heart - Thank you commercial (courtesy NBC15)
---