Paint-a-thon
Our 29th annual event will be Saturday, Aug 5, 2017!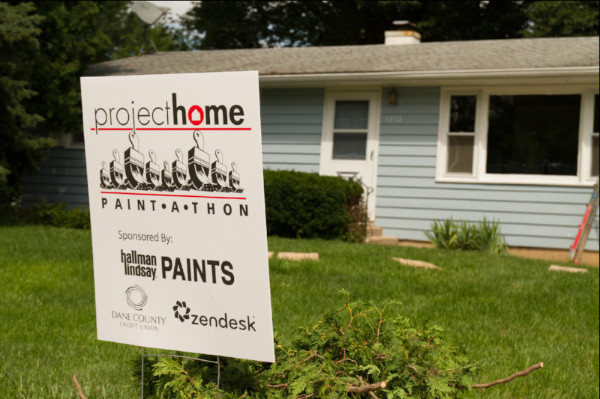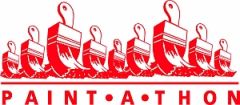 A tradition since 1989.... each year, volunteer crews (from professional painting companies, businesses, service organizations and other groups) join forces to paint the exterior of Dane county homes at no charge to the homeowners.
Over the past 28 years, thousands of volunteers have worked together to paint more than 500 houses for low-to-moderate income residents in Dane County. Paint-a-thon recipients are area seniors, veterans, people with disabilities or health issues, and single-parent families who live in Dane County and own their homes.
Click here for more photos (courtesy Blazel Photography) from               Paint-a-thon 28!


Check out this video from Jackson Jones (of Q106) about Paint-a-thon 2016!


2016 Paint-a-thon sponsors and donors
PROGRAM SPONSORS
MATERIALS SPONSORS
PAINT DONOR
PRO PAINTER CREW LEADERS


How Paint-a-thon Works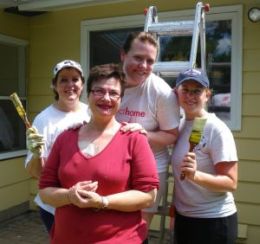 A few of the Paint-a-thon houses are completed before the event by skilled crews, but during the weekend of Paint-a-thon, each house will have an experienced Team Leader overseeing community and skilled volunteers. See the painting companies and community groups below that have either painted houses on their own, or have lead community crews for many years.
Because weather is always a factor, each Team Leader will determine if the project will proceed as planned. Due to the various locations of the houses, most often, all the projects do not have to be postponed from weather, but the two dates from each weekend are given to account for potential weather issues.
Some of the houses that are selected for the program have received citations from their municipalities due to paint complaints. Local building inspectors determine if the complaints are warranted. Homeowners then receive fines and may have to go to court, but these can be avoided with a commitment from the Paint-a-thon program. These houses typically take more time to prep and paint.
---