Overview
Get Involved with Project Home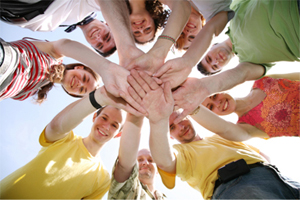 There are several ways to get involved with Project Home. If you're the type who likes to roll up your sleeves and get a bit dirty, we have our volunteer events: Hammer with a Heart and Paint-a-thon. Volunteer crews help low-income individuals and families in Dane County with a variety of repairs from new roofs to raking.
If you are buying your first home, check out our free First-Time Home Buyers classes held each month. If you like to learn new things about your house or how things work, take some Basic Home Maintenance classes.
And, if you or your company likes to help low-income families through the work we do, consider donating to our volunteer programs, or donate needed products. It takes a lot of people and companies to make these great results happen.
---