Madison Water Utility & Project Home working together to help more homeowners save water and money!

NEW!!   City of Madison's Customer Assistance Program (MadCAP) assists lower-income customers with credits, or discounts, to their Municipal Services bill.  Eligible households will receive either a $20 or $30 monthly bill credit or discount!
How to qualify:
Be a residential customer.
Have the Municipal Services bill inyour name.
Your household income must meet the program guidelines as shown on the site below.
Provide last year's tax return or a benefits statement from Social Security to verify your income.
For homeowners only, not renters:  take part in a water conservation program.  Options incude:

Take part in MWU's Toilet Rebate Program.  If you have received this rebate already, that counts.  OR
Take part in MWU's Home Water Conservation Program through Project Home to evaluate options for water-saving toilets and fixtures, and to fix water leaks.  See program details below.
To learn more about the MadCAP program and apply for the discount, go to https://www.cityofmadison.com/water/billing-rates/madcap.
Home Water Conservation Program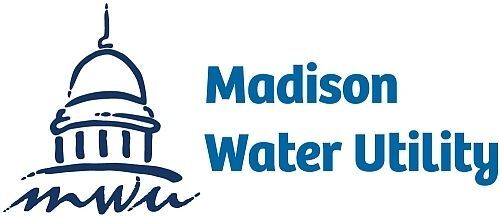 WHO: Project Home and Madison Water Utility have teamed-up to create the first water conservation program in Wisconsin aimed at helping low-to-moderate income homeowners reduce water waste, increase efficiency and save money on their water bills.
WHAT: The Home Water Conservation Program focuses on:
Installing high-efficiency toilets  -  (1.28 Gallons Per Flush or less)

Fixing plumbing leaks  -  (in the U.S., a trillion gallons of drinking water are lost every year because of plumbing leaks)

And, Installing water saving devices  -  (faucet aerators and low-flow shower heads can save thousands of gallons of water a year)
WHY: Madison Water Utility continues to fund this initiative to help more of its low-to-moderate income customers save water and money.
IMPACT: Madison Water Utility has successfully run a Toilet Rebate Program, since 2009, saving nearly one billion gallons of water and over $3 million in water and sewer charges.  Replacing one old toilet with an EPA-rated high efficiency model can conserve 4,000 - 10,000 gallons of water every year and drastically reduce the amount of money and energy needed to pump and distribute water.  Through 2020, The Home Water Conservation Program has allowed 371 low-to-moderate income community members, at 197 area homes, to see these savings in dollars and water usage. 
We are also reaching the most vulnerable populations with this program as 50% of those we have assisted are senior citizens, 26% have disabilities and 72% are low to very-low income (below 50% of the County Median Income or CMI). 
Learn more about the Madison Water Utility Toilet Rebate Program
WHEN: Projects will take place throughout the year as low-to-moderate income homeowners are identified and their situations evaluated.
WHERE: Water conservation improvements will be performed at the homes of low-to-moderate income Madison Water Utility customers ONLY.
We Talk Water Conservation and Our Partnership with Madison Water Utility in Episode 8 of The PH Factor.
*PLEASE READ THIS UPDATE (in response to COVID-19) regarding what to expect when our staff is working at your home.


Learn more about our water conservation & preservation efforts, with Madison Water Utility and Madison Metropolitan Sewerage District, in this "Talk Wisconsin"


Eligibility Requirements
1. You must pay your water bill to Madison Water Utility
2. Your household income during the past 12 months fits within the income parameters (see chart)
3. Have never received a rebate from the Madison Water Utility Toilet Rebate Program
4. You own the home in which you live
| Household Size | Annual Income |
| --- | --- |
| 1 | $62,600 |
| 2 | $71,550 |
| 3 | $80,500 |
| 4 | $89,400 |
| 5 | $96,600 |
| 6 | $103,750 |
| 7 | $110,900 |
| 8 | $118,050 |
Want to Apply?
Watch this story from NBC15 and hear from a recipient.