Rodney Scheel House
Support RSH by heading to Delta Beer Lab this December!
Rodney Scheel House is an important piece of Project Home because, like everything we do, it's about community.
We are excited to announce that for the entire month of December, you can support RSH by enjoying wonderful, crafted beverages at Delta Beer Lab!
The Rodney Scheel House Foundation is Delta's nonprofit partner of the month! 
It's simple, you go to Delta Beer Lab...enjoy some expertly crafted beer or soda...then instead of leaving a tip, you donate to the charity of the month (in this case, RSH Foundation).
We hope you enjoy your holidays and support Delta Beer Lab & Rodney Scheel House this December.  Thank you!
Visit https://www.delta.beer/donate for more info.
 
A 2018 flood caused substantial damage to the complex!  Residents had to be temporarily relocated while we made extensive repairs, including repairing the flooded elevator shaft. Our total costs exceeded $20,000.  Your donation can help RSH recover from this difficult situation!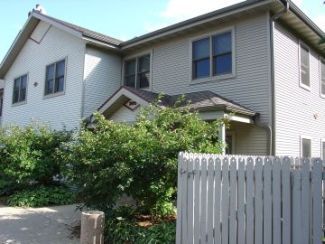 In 1995, a group of volunteers developed a 23-unit apartment complex for people disabled by HIV/AIDS called the Rodney Scheel House on Madison's East Side. The complex offers efficiency, one- and two-bedroom apartments with central air-conditioning, personal washer and dryer, and off street parking near bus lines and shopping. We operate on the principle that a "community" is a place where a person can be the best he or she can be, as well as the people to help accomplish what one can't do alone. Residency at Rodney Scheel House is offered without regard to race, color, religion, gender, age, sexual orientation, national origin or ancestry. The Rodney Scheel House works with the residents to identify, offer and make affordable various support services that are appropriate to the individuals' needs. Our physical environment offers efficiency, one, and two bedroom apartments, designed and maintained to accommodate the needs of persons living with HIV, their families and care givers. We also offer a welcoming community space allowing for activities and communal meals. We have a beautiful community garden and well-kept landscaping, further promoting community activities. There are two buildings, one with six units, and the other has seventeen units, with a community room and two offices. There are nine efficiency, nine one-bedroom and five two-bedroom units. To be eligible, residents must have a member of the household living with HIV/AIDS and have a household income at or below 50% of the County Median Income level. Rent for these apartments can be no more than 30% of the tenant's income, with the remaining funds being provided by rental assistance. If you are interested in renting an apartment at the Rodney Scheel House, please call (608) 243-1830 or email rscheelhouse@gmail.com.
If you would like to make a donation to RSH, you can donate through the Project Home website...HERE
Thank you.