Project Home's privately funded program to help low-to-moderate income military veterans with home repairs, accessibility modifications and energy efficiency improvements.
HELP US HELP MORE VETS!
DONATE NOW

  -- OR --
Send a check to -- (*please note STWS on the memo line)
Project Home

3841 Kipp St.

Madison, WI 53718
Give what you can. Share the information -- and be a part of making a reinvestment in those who have given so much to us.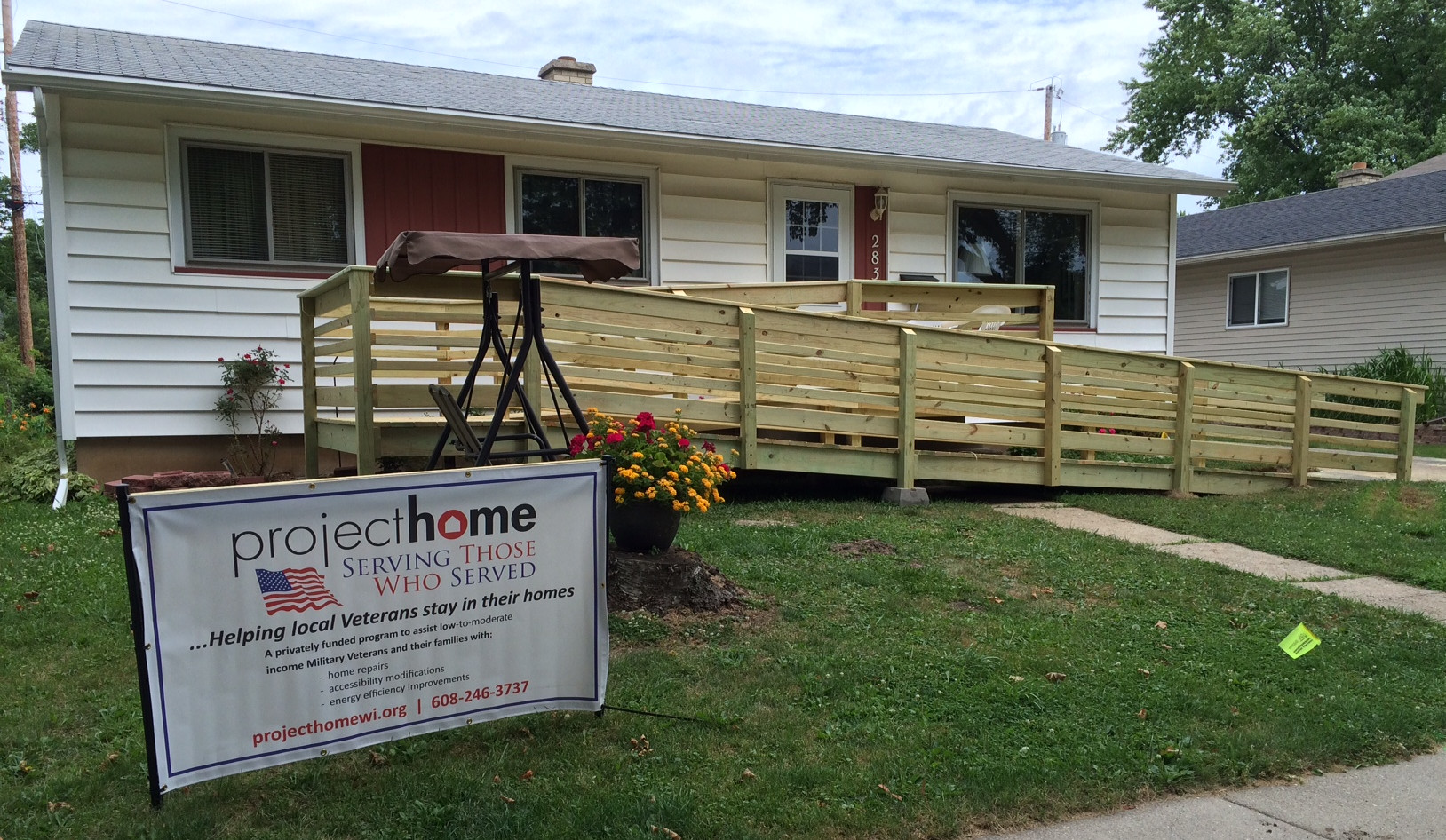 Project Home has been helping financially struggling community members, including military veterans, for nearly 50 years -- but this program, Serving Those Who Served, is different.  This is our program, built and supported by our community, to help vets right here at home.  This initiative is Project Home utilizing the knowledge and abilities of its staff to assist service members who were willing to make the ultimate sacrifice.  Serving Those Who Served is our way to give back to veterans who have given-up so much for us!  Veterans of all ages & stages of life are eligible for our program.  We want home to be a safe, comfortable and healthy place for them, not an added weight or stress. 
Hear from area veterans about how Project Home and our supporters have made a difference in their lives:
  "The level of care and compassion shown to us from the very beginning from your knowledgeable staff, has helped us remember the significance of helping, caring and acknowledging others needs."  - Denille & family
"Thank you all for the help you have given us.  We would have never been able to do the work on our own, as Jeff (who is battling cancer) demands so much of my time and resources.  You have done so much for us I can't even begin to list everything.  You are all heroes in our book."  - Janene & Jeff
"Thank you all.  What happened to me was a miracle.  Never in my life would I think this would happen.  Everyone I came in contact with was kind, professional and respectful.  The improvements that were made were wonderful.  God bless you all!"  - Jack
Be our partner for Serving Those Who Served and invest in this initiative.  We need you & so do our veterans!